In collaboration with the Ontario Real Estate Association (OREA), the London and St Thomas Association of REALTORS® (LSTAR) announced yesterday's Commercial Emerge Conference drew dozens of people across the region, featuring senior industry leaders and influencers who discussed commercial real estate and retail market trends, issues and opportunities impacting southwestern Ontario and beyond.
One of the central themes of the conference explored the trends impacting the commercial, industrial and retail sectors, as well as land development trends from several perspectives – North America, Canada, Ontario and regional. The relationship between Canada and the United States was also examined, focused on how foreign tax and the North American Free Trade Agreement (NAFTA) affect the major sectors of the market.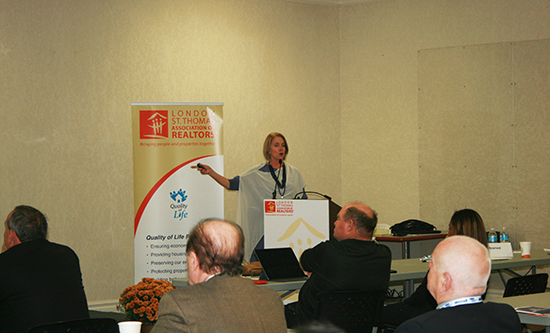 More than 100 people across Ontario attended the all-day conference, including LSTAR Member REALTORS®, business, government and community leaders and influencers, as well as commercial and industrial industry professionals.