Betty Doré, long-time Executive Vice-President of the London and St. Thomas Association of REALTORS®, has announced her retirement. Doré has been with the Association for thirty-eight years; for the last twenty-five, she has been its Executive Vice-President.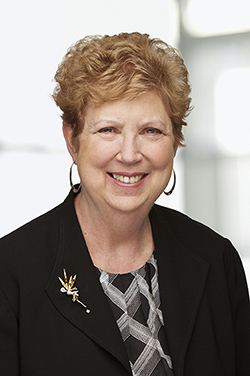 "Hers will be big shoes to fill," says Carl Vandergoot, LSTAR President. "LSTAR is Canada's tenth largest REALTOR® Association with a solid reputation for being effective, well-managed and progressive. A lion's share of the credit for that goes to Betty."
Doré is a past recipient of Ontario Real Estate Association's Anthony P. Kafun Award, which recognizes excellence in an Association Executive, as well as the CREA's Frank Johns Award, which also recognizes excellence in an Association Executive, but at the national level. A Previous Chair of the Association Executives Council of the Canadian Real Estate Association and the Ontario REALTORS Care Foundation, she was recently recognized by REM, The Real Estate Magazine as one of the people who has had the greatest impact on the real estate industry in Canada in the last 25 years. Doré's retirement will begin effective May 31, 2016.
An executive search for her replacement is underway.
Click here to see the original News Release of LSTAR.