The Board of Directors of LSTAR congratulate LSTAR Members Eavan Travers and Greg Harris, recipients along with their Board of Directors of the CCIM Chapter of Excellence Award.
Travers was the 2012 Chair of the CCIM Central Canada Chapter; Harris is its 2013 Chair. CCIM (Certified Commercial Investment Member) is a designation that denotes a recognized expert in the commercial and investment real estate industry, part of a global commercial real estate network with members across North America and in more than 30 countries.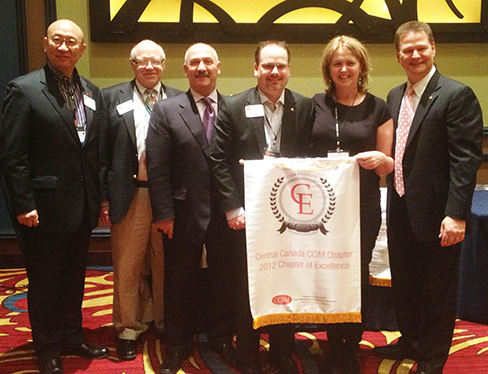 Travers is currently Vice President of LSTAR. Both she and Harris have served as Chair of LSTAR's Regional Commercial Council, as well as the Ontario Commercial Council - which Harris chaired in 2010.
The award was presented at a recent conference of the CCIM Institute in Chicago.