At LSTAR's annual President's Breakfast in St Thomas, held on October 20 in that City's historic CASO Station, Violence Against Women Services Elgin County's Special Events Coordinator, Pam Dyck, was on hand to receive a cheque for $25,000 from LSTAR's Quality of Life Advisory Group Chair Heather Arnott to be used towards the construction of a new Women's Shelter in Elgin County.
"REALTORS® are proud to be a part of making sure that women and children fleeing violence and abuse in Elgin County have a safe place to go," said Arnott. "Somewhere with enough room to take them in and care for them and help them get back on their feet."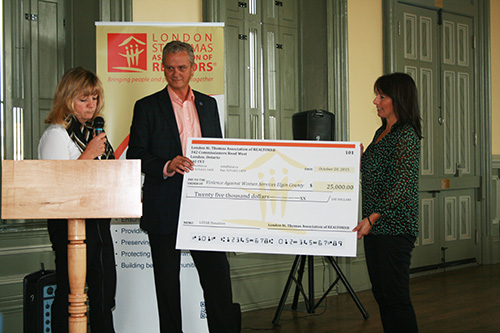 VAWSEC became LSTAR's first Elgin County beneficiary back in 1992.
At the same meeting, LSTAR President Carl Vandergoot presented outgoing MP Joe Preston with a plaque in grateful appreciation for his decade of service to the people of Elgin-Middlesex-London.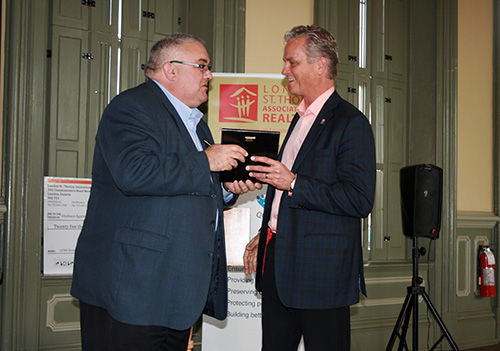 Click here to see the original News Release of LSTAR.