At the last meeting of LSTAR's 2015 Board of Directors, the Association's Quality of Life Advisory Group Chair Heather Arnott presented three cheques to representatives of area charities.
Tracy Marino, Chair of the Organizing Committee of London Hockey Helps the Homeless along with Committee Member Dan Grantham were on hand to receive $5,000 in sponsorship from the Association for the third annual one-day fantasy hockey tournament, scheduled to take place on May 7, 2016. The 2014 and 2015 tournaments raised a total of $235,000 for Merrymount Children and Family Crisis and Support Centre, Youth Opportunities Unlimited and the Unity Project. "We have been involved with this tournament from the get-go," says Carl Vandergoot, President, LSTAR. "In both 2014 and 2015, over 200 LSTAR Members volunteered, sponsored or participated in the tournament."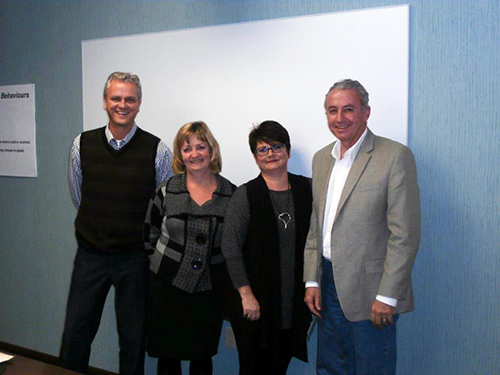 The second donation was to Meals on Wheels London. MOW President Kevin Barry, Sarah Campbell, Executive Director and Fundraising Consultant Katie Van Den Berg accepted a cheque for $5,000 to fund the "Home to Stay" program. This initiative will provide meals to people at risk of becoming homeless or those who have been recently, and perhaps precariously, housed. "Meals on Wheels designed this program especially for us, knowing that LSTAR has focused on homelessness issues since 1992," says Vandergoot.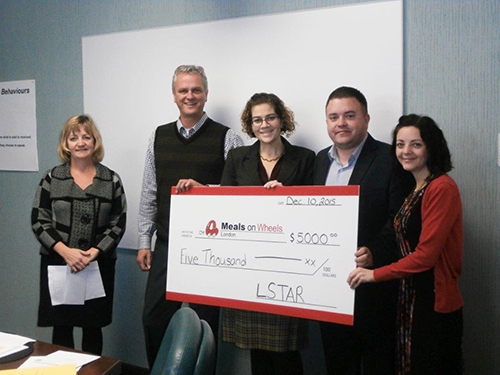 The third donation was to the Women's Community House's Homes 4 Women program. The goal of this program is to house and support fifty women and their families. LSTAR donated $2,400, which will be used to subsidize the rent for one woman at a rate of $200 a month. "This program is using a housing first approach adapted specifically for the women's needs," says Vandergoot. "That greatly improves the chances it will be successful." Shelley Yeo, Director of Transitional and Community Support Programs for the Women's Community House and Barhet Woldemariam, Program Coordinator for Homes 4 Women, were on hand to accept the cheque.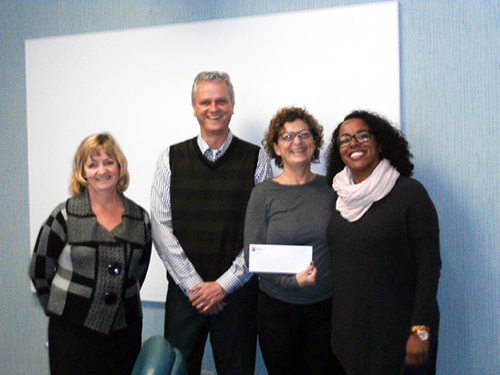 LSTAR adheres to a Quality of Life philosophy, supporting growth that fosters economic vitality, provides housing opportunities, respects the environment and builds good communities and safe neighbourhoods. The monies donated come from LSTAR's Business Partners Program, sponsorship, various fundraising events and the Ontario REALTORS Care Foundation, of which LSTAR is a proud supporter.
Click here to see the original News Release of LSTAR.