The London and St Thomas Association of REALTORS® (LSTAR) Board of Directors is pleased to announce London-based REALTOR® Blair Campbell will serve as its President in 2020. Campbell is the Broker of Record/Owner of Accsell Realty Inc., and he has been a REALTOR® with LSTAR since 2007.
"There is so much going on in the business of real estate today, so I'm very excited to take on this leadership role, as we work to move LSTAR forward," said Blair Campbell, LSTAR 2020 President. "The real estate profession continues to change at a rapid rate, whether it's regarding developments in technology, data management and consumer trends. At LSTAR, we actively engage with a number of business, industry and government partners in the community to help influence the changes, enhancing the services our REALTOR® members provide to consumers all across the region each and every day."
Campbell sits on the Association's Executive Committee, Discipline Committee, Finance Committee, Governance Committee, Brokers Issues Advisory Group and Scholarship Advisory Group. He has previously been part of LSTAR's Professional Standards Committee, London Business Cares Food Drive Committee and has served on the United Way Elgin Middlesex Major Gift Cabinet.
Originally from St. Thomas, Ontario, Campbell earned an MBA from University of Windsor. He is a member of the London Chamber of Commerce and the London CEO Alliance and previously a member of MacKay CEO Forums.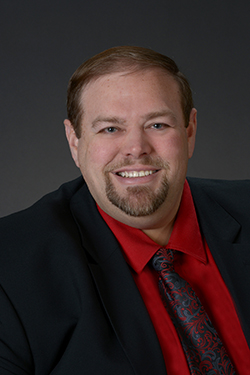 The London and St. Thomas Association of REALTORS® (LSTAR) exists to provide our REALTOR® Members with the support and tools they need to succeed in their profession. LSTAR is one of Canada's 10 largest real estate associations, representing over 1,900 REALTORS® working in Middlesex and Elgin Counties, a trading area of 500,000 residents. LSTAR adheres to a Quality of Life philosophy, supporting growth that fosters economic vitality, provides housing opportunities, respects the environment and builds good communities and safe neighbourhoods and is a proud participant in the REALTORS Care Foundation's Every REALTOR™ Campaign.