On February 29, 2012, the London and St. Thomas Association of REALTORS® received the award for volunteerism at the Ontario Real Estate Association's 2012 Leadership Conference in Toronto. The award is intended to recognize and honour a real estate board or association for its exceptional efforts in the area of Leadership and Volunteer Development.
Receiving the award of behalf of LSTAR was 2012 President, Barb Whitney, along with Past President, Jack Lane and President-Elect, Doug Pedlar.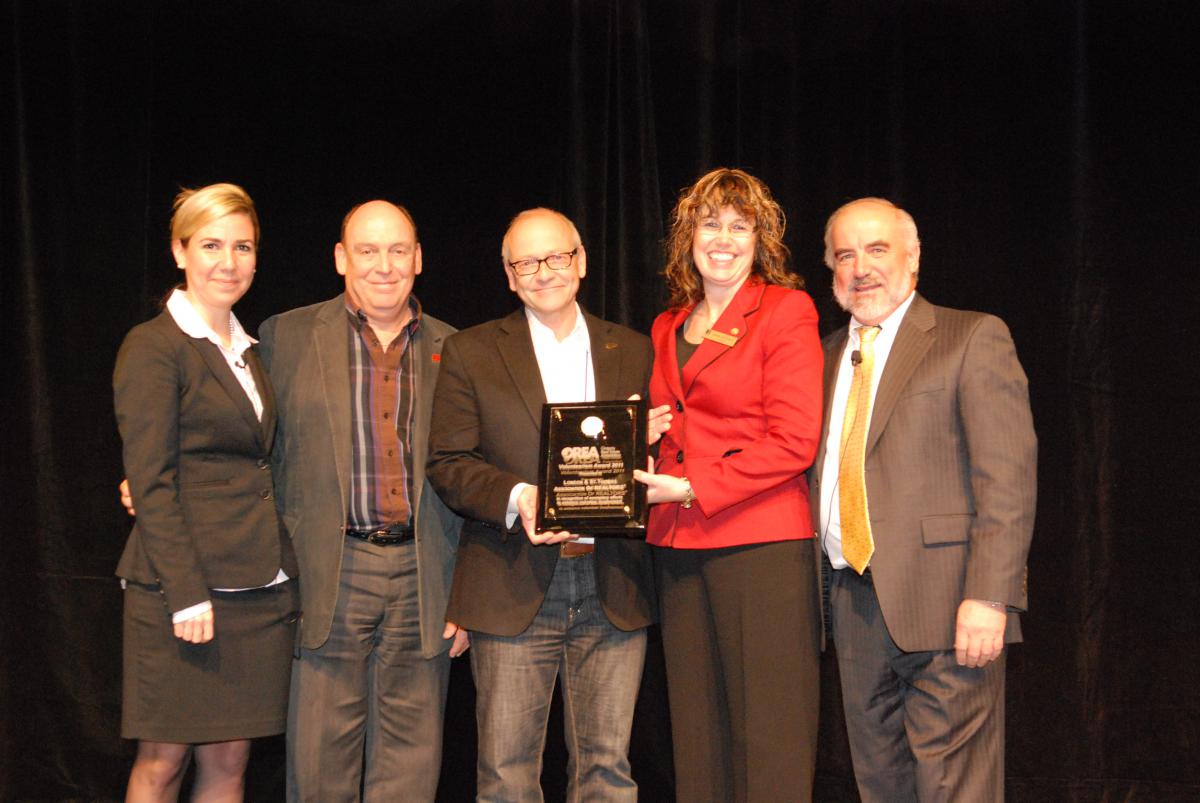 "Volunteers are the lifeblood of our association," says Barb Whitney. "That's why we focus on providing our volunteers with as many opportunities to grow and develop their leadership potential as we can. It's also the reason why LSTAR is so widely regarded as a leader – and not just in Ontario, but across the country."