This year's REALTOR® Christmas Kettle Drive will take place on Thursday, December 8th – in both London and St. Thomas – from 9:00 am to 8:00 pm, with 26 locations in London, and 6 locations in St. Thomas!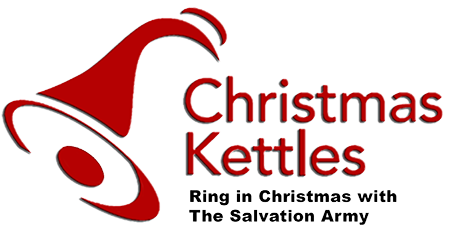 We are looking for volunteers who can man the Salvation Army's Christmas Kettles for just a few hours during that day. You may choose to volunteer on your own or with a relative or a friend.
LONDON STORES - Click HERE to see an updated list of all the LONDON stores and times available to choose from.
ST. THOMAS STORES - Click HERE for an up-to-date list of all the ST. THOMAS stores and times available to choose from.
To confirm your location and time, please send an email to Claire Dawson at Claire [at] LSTAR.ca (subject: REALTOR%C2%AE%20Christmas%20Kettle%20Drive%20) with your preferred store location and time.  Please note that all locations are assigned on a "first come, first served" basis.
We hope that we can count on your support to make this year's event one of our best yet!