LSTAR is excited to present Imagine a Night Benefit & Gratitude Concert on Thursday, December 8th at the Aeolian Hall. The evening features JUNO Nominee Leonard Sumner, London Song and Dance Troupe Eagle Flight Singers, Six Nations Country Singer Rebecca Miller, as well as Indigenous Artists and Storytellers.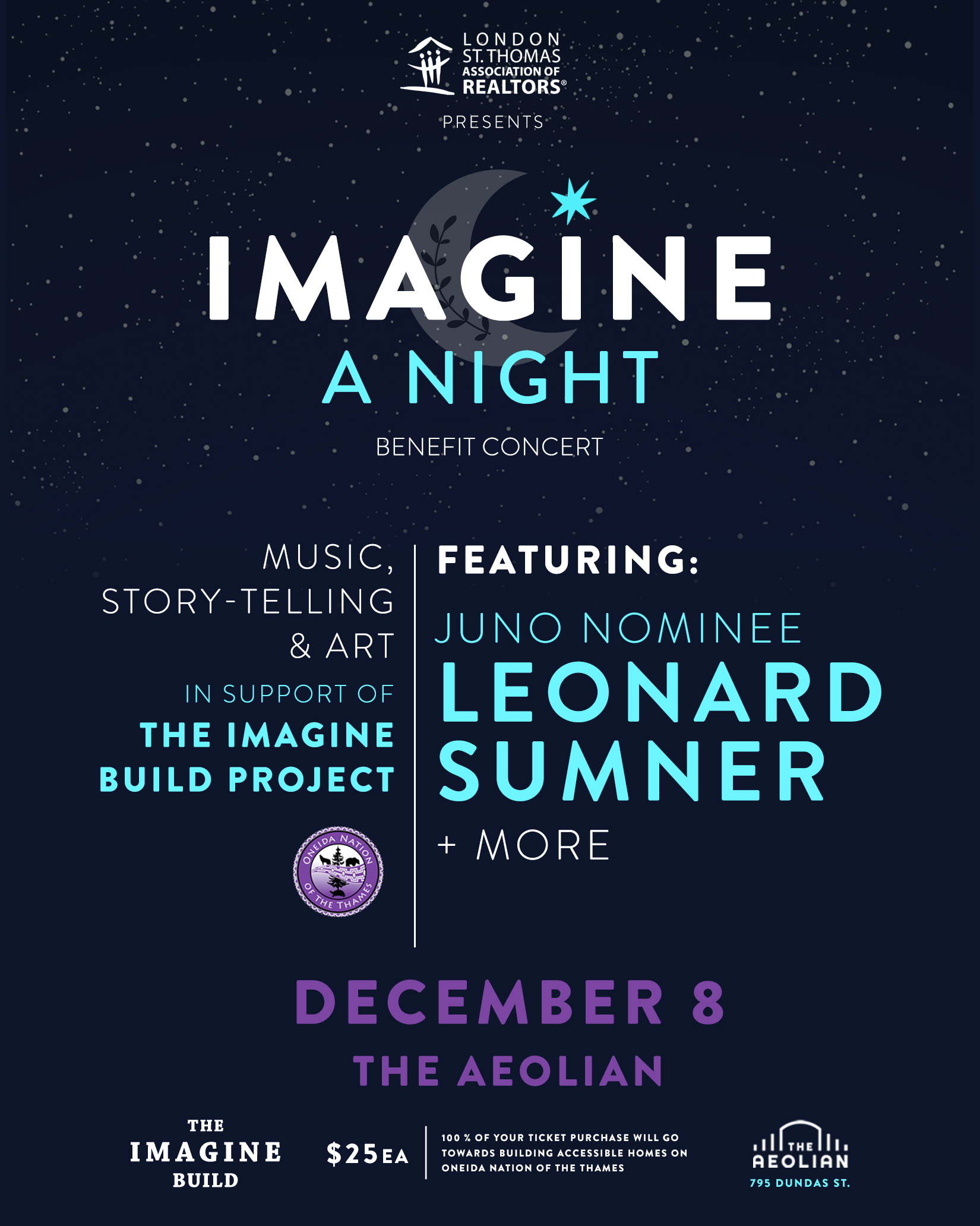 Tickets are only $25 each and can be purchased in advance at aeolianhall.ca/events/imagine-a-night-benefit-concert
Imagine a Night Benefit & Gratitude Concert will also feature commissioned artists to share what imagine means to them: Christi Belcourt, Keith Campbell, Alexandra Couchie, Sean Couchie, Adam Giroux, Kelly Greene, Craig Guthrie, Jamie Jardine, James Kirkpatrick, Andrew Lewis, Jane Roy, Quinn Smallboy and Simone_theheartist. Their art will be available for purchase at the event.
For more information, read more here.
100% of proceeds of this event go to the Imagine Build housing project on Oneida Nation of the Thames.