To mark REALTORS Care® Week, the London and St. Thomas Association of REALTORS® (LSTAR) is thrilled to announce its 2022 Charity Golf Tournament raised more than $48,000 for The Grace Café, My Sisters' Place, and Youth Opportunities Unlimited (YOU). The golf tournament fuels LSTAR's overall community campaign giving total to more than $148,000 this year.
"LSTAR REALTOR® members remain committed to supporting shelter-related causes and helping our neighbours in need," said 2022 LSTAR President Randy Pawlowski. "With prolonged challenges from the pandemic to rising costs of inflation, charitable organizations are needed more than ever to help serve individuals and families."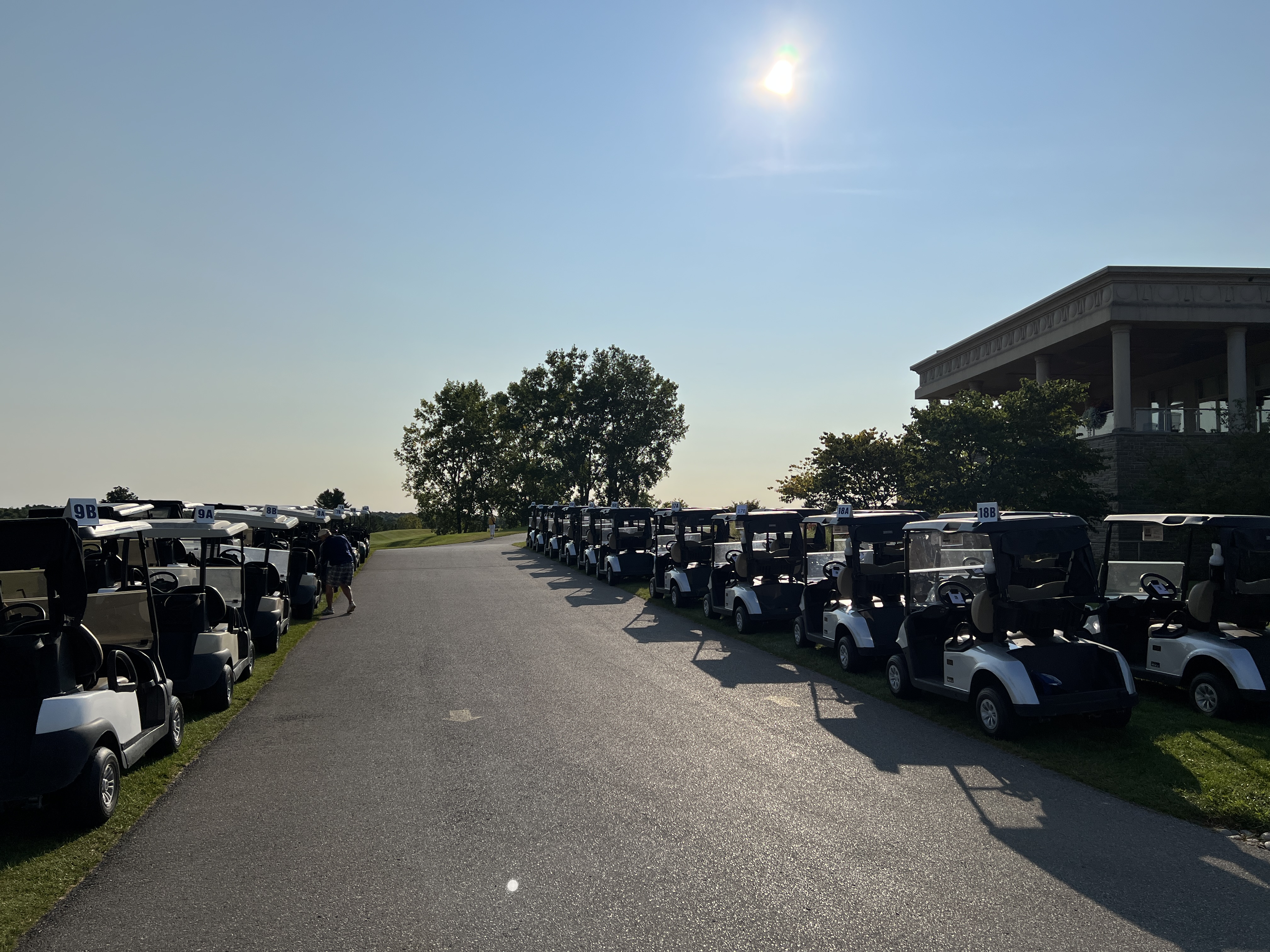 Since 1992, LSTAR has provided more than $1.2 million in grants to over 20 organizations across the region. One of the new recipients this year included The Imagine Build, which is focused on building accessible homes with the Oneida Nation of the Thames.
"The REALTOR® community is very committed to the long tradition of giving back to the communities where we call home," Pawlowski said. "The spirit of giving is strong throughout the year, and we embrace our responsibility to drive positive change and build strong, healthy, equitable communities."
In 2022, the following organizations received a grant from LSTAR:
Anova
Wish to be Home, Ark Aid Street Mission
Indwell
Inn Out of the Cold Elgin
Investing in Children
London Affordable Housing
Meals on Wheels London
Mission Services of London
My Sisters' Place
St. Joseph's Hospice
St. Thomas-Elgin Second Stage Housing
The Grace Café
The Imagine Build
Women's Rural Resource Centre of Strathroy
Youth Opportunities Unlimited
In addition to the grant program, LSTAR is a Partner for Life with Canadian Blood Services and supports the BusinessCares Food Drive and the Salvation Army Christmas Kettle Campaign during the holiday season.
LSTAR adheres to a Quality of Life philosophy, supporting growth that fosters economic vitality, provides housing opportunities, respects the environment and builds good communities and safe neighbourhoods. The awarded funds come from LSTAR's Business Partners Program, sponsorship, various fundraising events and the Ontario REALTORS Care® Foundation, of which LSTAR is a proud supporter.
The London and St. Thomas Association of REALTORS® (LSTAR) exists to provide its REALTOR® Members with the support and tools they need to succeed in their profession. As one of Canada's largest real estate associations, LSTAR serves and represents over 2,250 REALTORS® who are working in Middlesex and Elgin Counties, a trading area of more than 500,000 residents. REALTORS Care® Week 2022 takes place between November 14 and 20, when REALTORS® come together to support housing and shelter-related charities across Canada.